Prevent Configuration Drift with SAP Solution Manager
Maintaining system security in dynamic SAP environments is a constant challenge. New users are added every day. Permissions for existing users are constantly updated to keep up with changing requirements. Software updates, transports and other changes introduce new components or developments and often necessitate changes to system settings. With each change, even hardened systems can become less secure and more vulnerable to intrusion.
To some extent, the risk of configuration drift can be managed through regular vulnerability scanning. However, scan results only identify the consequences of changes, not the root cause. Periodic audits of system and user changes can also help to address the risk. Audits can uncover compliance gaps against change management protocols, but are limited in scope since they are usually performed manually.
Change Analysis in SAP Solution Manager provides an automated response to the risk of configuration drift in SAP systems. The application tracks changes in systems including ABAP, HANA, Java parameters, database and operating system settings, user privileges, notes, software updates, and transport requests. The tool maintains a history of changes performed in each system for two years.
Change Analysis is accessed from the Root Cause Analysis work center in the Fiori launchpad for SAP Solution Manager.
Scope selection supports filtering of changes by system, type or environment.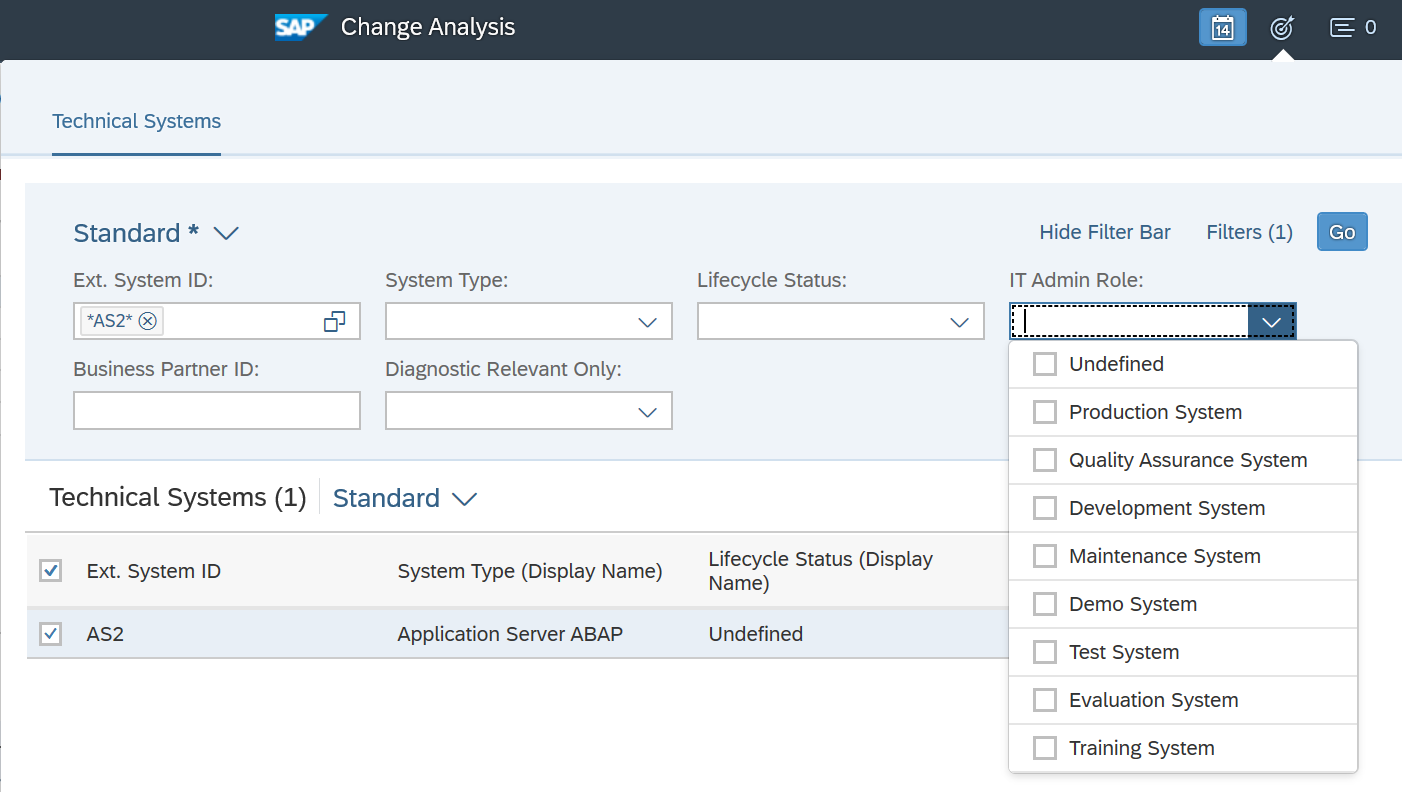 Results can be filtered further to focus on changes within a specific time frame.
The filtered results are summarized in the dashboard below.
The dashboard supports drilldown from summarized results by system and category into detailed changes. In the example below, the results reveal that the value of parameter gw/accept_timeout was modified in system AS2 at 3.00PM on February 11, 2020.
In another example, the results reveal that the profile SAP_ALL was assigned to the user ATTACKER9 on the same day in the identical system.
Notifications for changes to critical areas can be configured using the monitoring and alerting framework within Solution Manager. The notification below is an alert for changes to RFC destinations. Email and SMS notifications for changes are also supported. Alerts can be integrated with SIEM systems or incident management systems for automated ticketing.
Change Reporting can be used to compare the configuration of different systems.
It can also be used to compare the configuration of the same system using different timestamps. In the example below, we are comparing the configuration of system ECP on February 6 with January 22 to identify changes that occurred in the system during the interval.
The comparison tool is useful for identifying not only changes that may lead to configuration drift within systems but also differences between settings in production environments and other environments such as quality or development. The comparison results are displayed in the Result Details and can be exported for analysis. According to the results below, the SAP_UI component was upgraded in ECP from version 751 to 753 during the interval.