License Auditing with SAP Solution Manager
SAP uses a variety of licensing models for its solutions including perpetual licenses, subscription licenses, and consumption-based term licenses. For perpetual licenses, usage rights for SAP software are restricted to a specific number of SAP Named Users. The number of Named Users is a key component of pricing metrics for such licenses. Compliance is an important aspect of SAP software licensing. SAP requires customers to periodically audit and report the number of Named Users for licensed solutions to ensure compliance. Compliance gaps discovered during audits can lead to increased licensing costs if customers are assigning usage rights to higher quantities of Named Users than allowed by their license agreements with SAP.
SAP provides several audit tools to measure and report license compliance. The License Administration Workbench (LAW) in SAP Solution Manager supports consolidated license measurement and reporting. This article outlines the steps for activating and utilizing the License Administration Workbench to automate and streamline your SAP license audits.
LAW supports license auditing for SAP NetWeaver 7.02 and higher. The ICF services LAW2_WD_ APPLICATION, LAW3_WD_UC_START and LAW3_WD_SLAT_MAIN should be activated to access LAW in SAP Solution Manager. Other relevant services are listed below.
/sap/public/bc/icons
/sap/public/bc/icons_rtl
/sap/public/bc/webdynpro/mimes
/sap/public/bc/webdynpro/ssr
/sap/public/bc/pictograms
/sap/public/bc/webdynpro
/sap/public/bc/webicons
Number ranges must be maintained for objects SLAW_SYST and SLAW_DTSET. The Internet Graphics Service (IGS) and the Adobe Document Services (ADS) must also be available and configured to access LAW. SAP user data required for license audits are automatically transferred by LAW using predefined RFC connections between target systems and SAP Solution Manager. This requires the creation of dedicated system users for LAW in systems. The users should be granted role SAP_BC_LAW_COMMUNICATION. The relevant system data (system number, installation number, hardware key, system ID) are captured by LAW and can be viewed in the System Overview.
Once the prerequisites are met and systems are connected and correctly mapped, you are ready to perform license audits. Audits can be initiated using the option to Start Measurement.
Users can be grouped using attributes maintained in Extended Mode. The next step is to consolidate users from multiple systems. Consolidation rules can also be maintained in Extended Mode.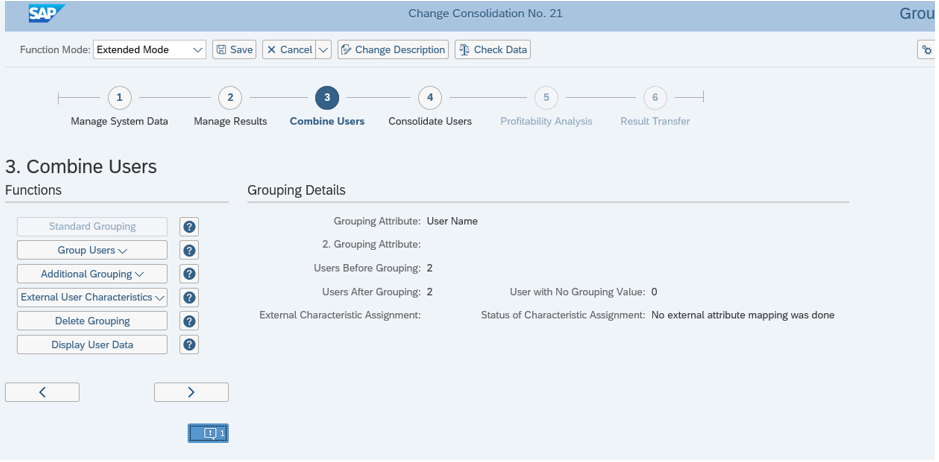 During the final steps, you can view, export and save the results before selecting the option to transfer to SAP.