Job Monitoring with SAP Solution Manager
Security monitoring using SAP Solution Manager is driven by a series of background jobs that automate data collection and analysis for system vulnerabilities, security notes, and event logs. Vulnerability data is extracted daily, notes information is collected weekly, and event data can be collected as frequently as every minute. Any interruption to the background jobs for these areas could impact the coverage of security monitoring.
SAP Solution Manager supports centralized monitoring for jobs in SAP systems with automated detection and alerting for job errors. Monitoring for scheduled jobs is setup using a guided procedure that includes steps for selecting relevant jobs, activating alerts, and enabling email/ SMS notifications for alerts.
You can access Job Monitoring from Application Operations in SAP Solution Manager Configuration.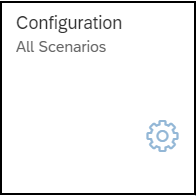 Steps 1-3 of the guided procedure prepare the infrastructure for job monitoring including setup of the required users. Steps 4-6 involve the selection of scheduled jobs for monitoring and configuring alerts and notifications. In the following example, we will create a monitoring scenario for the standard job SM:SYSTEM RECOMMENDATIONS. This job connects to SAP Support on a weekly schedule to calculate required security, correction, performance, legal, and other notes for systems. It also connects to managed systems to determine the implementation status of calculated notes.
In the first step of the scenario configuration, we define a name and description for the scenario.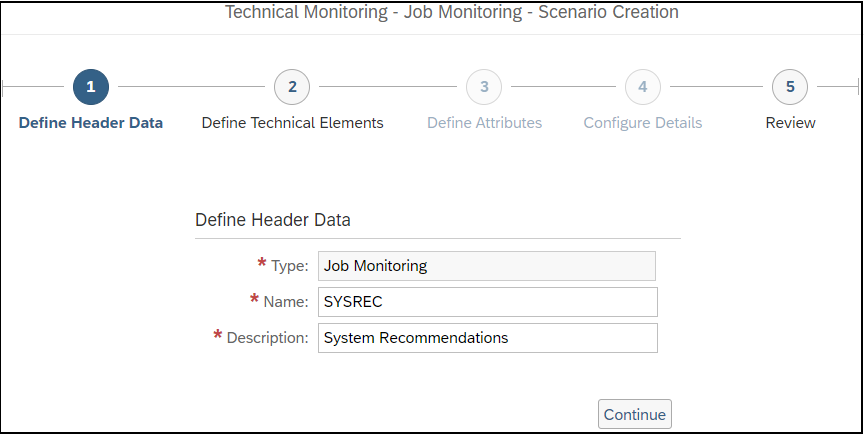 During the second step, we select the systems for the scenario. Since SM:SYSTEM RECOMMENDATIONS  runs from Solution Manager, we will select a SolMan installation.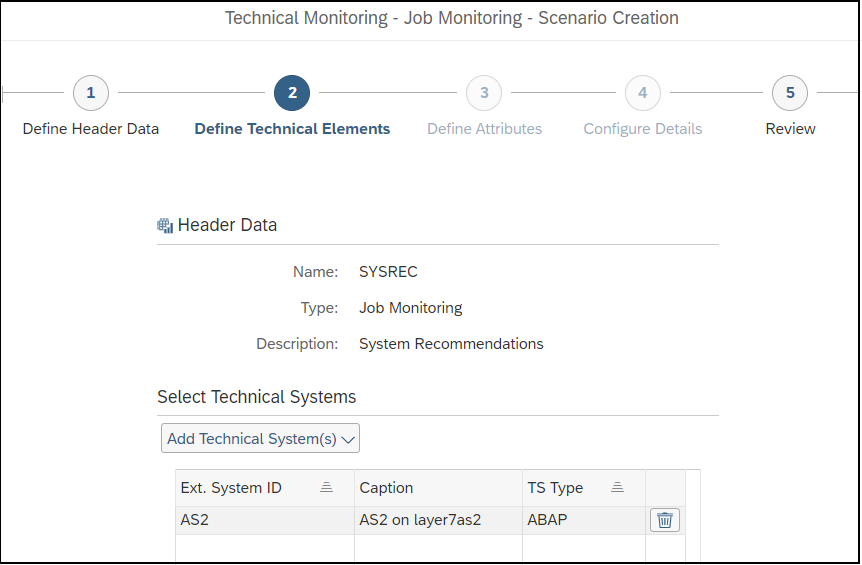 Next, we maintain the scope for the scenario in terms of the specific job.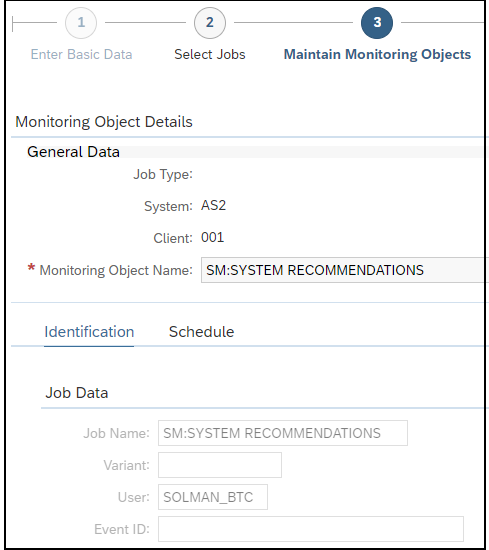 Once the job is selected, we can adjust the metric settings including thresholds for job errors, processing times, terminations and warnings.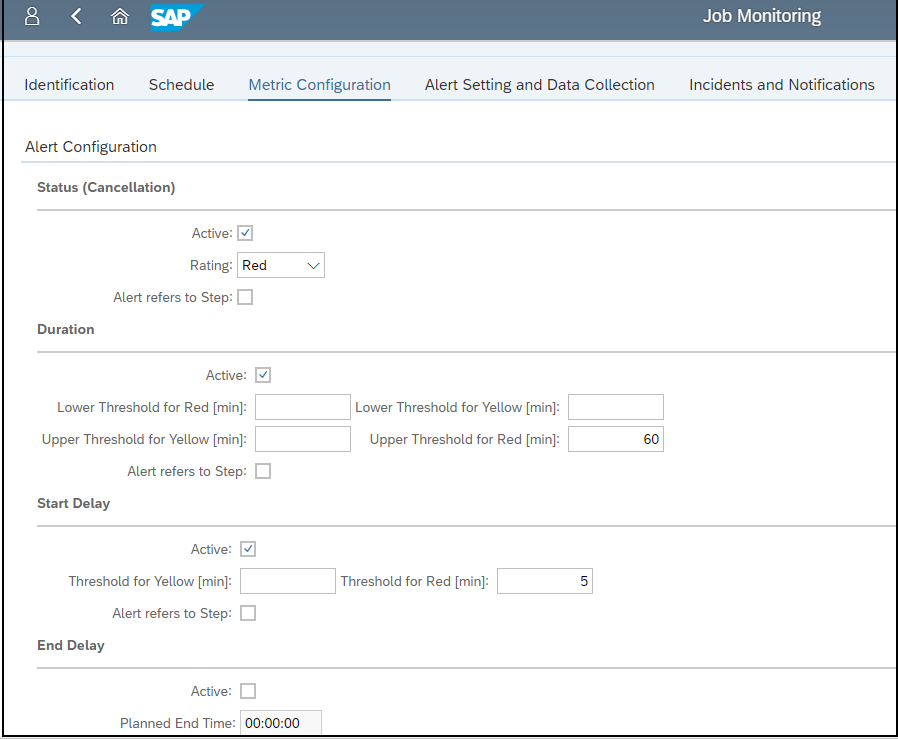 Finally, we activate the alerting and select the required language, severity and description for the alert.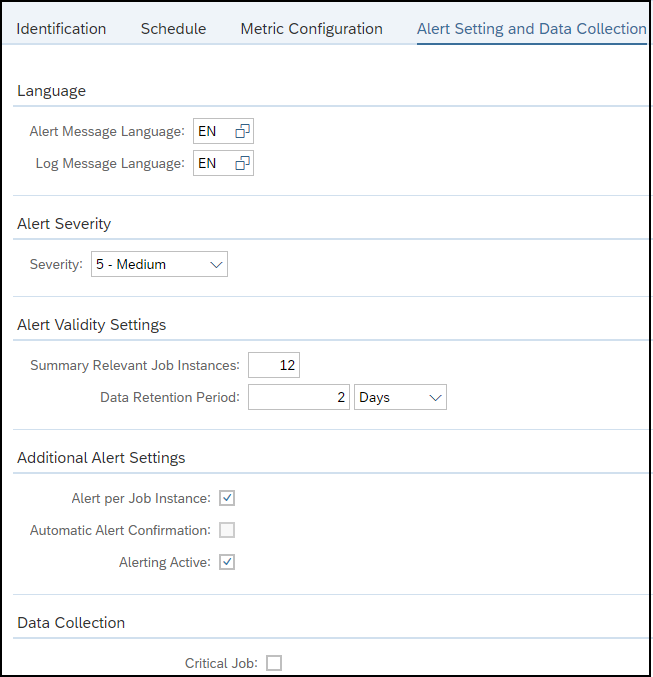 Recipients for email notifications triggered for alerts can be maintained in the Incident and Notifications tab.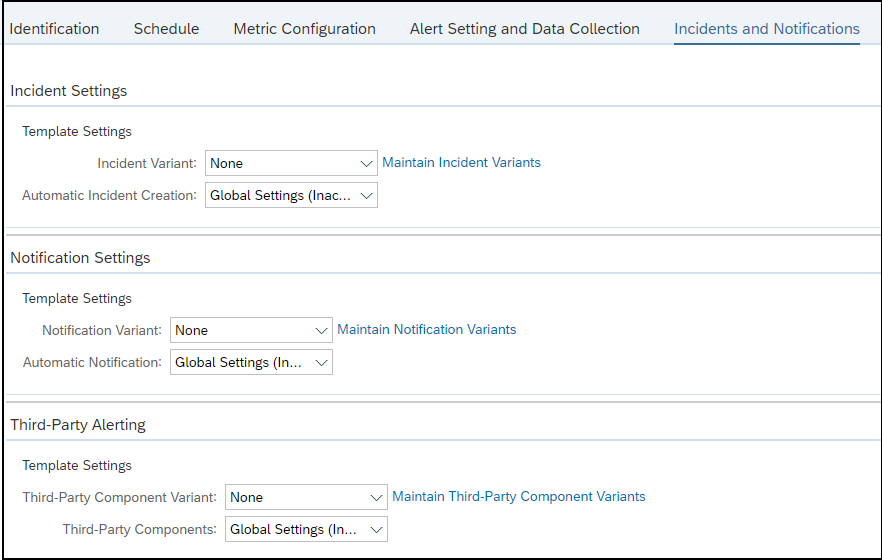 Once the scenario is activated in the final step, we will be immediately alerted and notified by Solution Manager for any issue that interrupts the successful execution of the system recommendations job. The steps can be repeated for other scheduled jobs in SAP Solution Manager and managed systems.