Monitoring SuccessFactors with SAP Solution Manager
SuccessFactors is a cloud SaaS solution from SAP for Human Capital Management. It includes a suite of applications for core HR functions such as employee management, recruitment, and payroll. It is often closely integrated with HCM functions in cloud or on-premise ERP systems using the Integration Add-On for SAP ERP HCM. The integration can be performed using SAP Integration Suite, Process Integration, or FTP/SFTP.
Similar to other cloud services such as SAP Cloud Platform, SAP Ariba, and SAP Concur, organizations can monitor SuccessFactors with SAP Solution Manager. Solution Manager includes metrics and alerts to monitor interfaces, scheduled jobs and application logs in SuccessFactors including Employee Central and Talent Management. It also supports monitoring for all integration scenarios between SuccessFactors and SAP ERP HCM. The scenarios are outlined in the diagram below.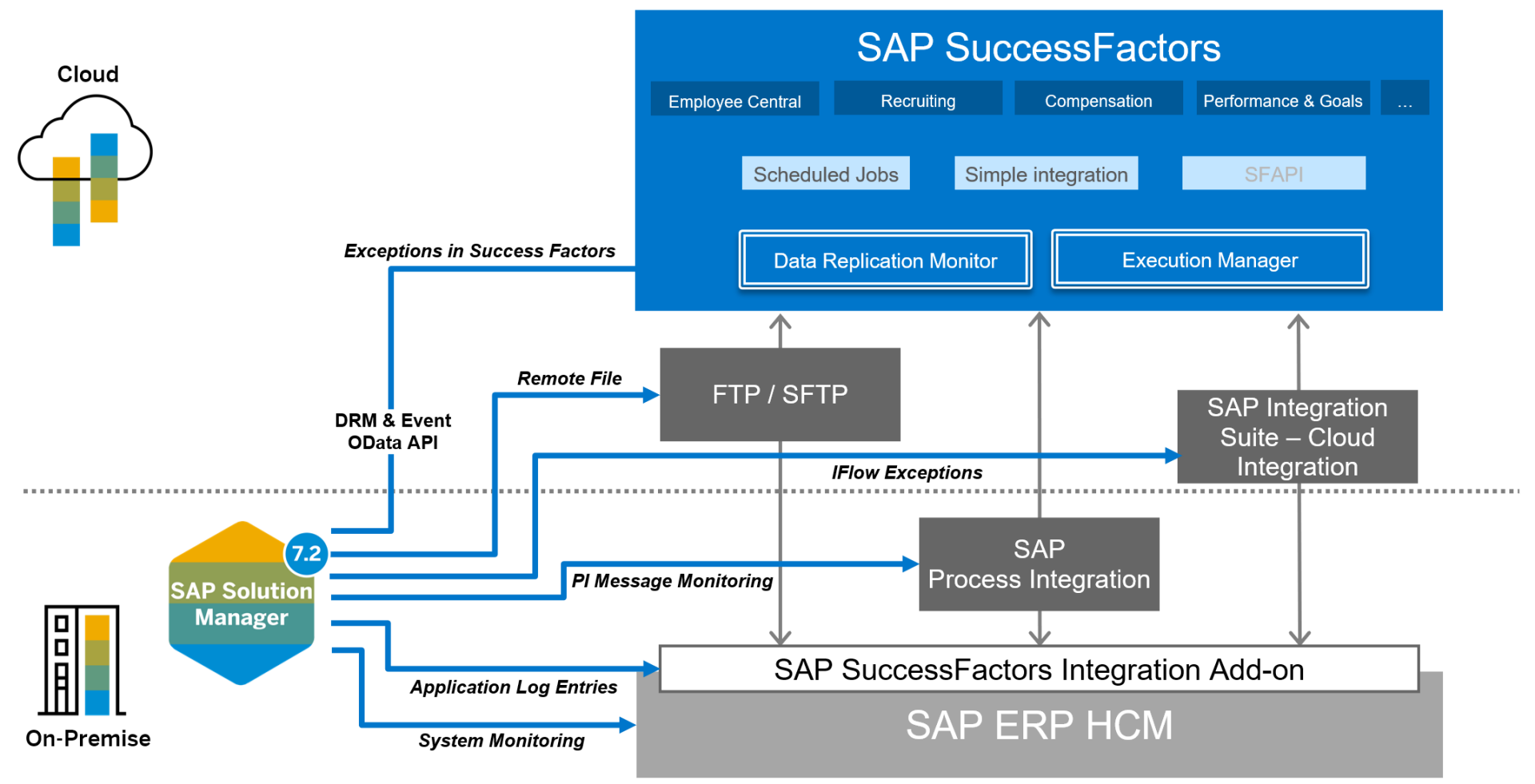 Monitoring for cloud services including SuccessFactors can be configured using SAP Solution Manager Configuration – Managed Systems Configuration – Cloud Services Tab – Create Cloud Service. For the root URL, refer to SAP Note 2215682 – SuccessFactors API URLs for different Data Centers.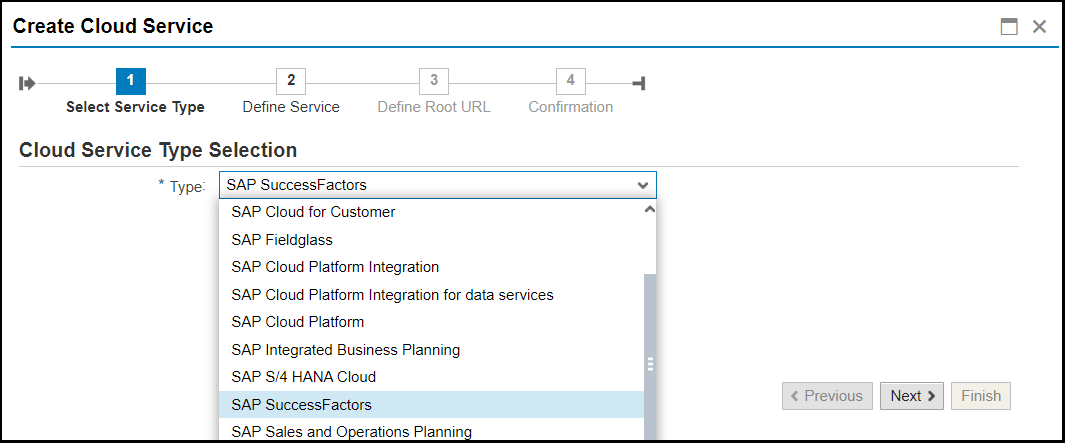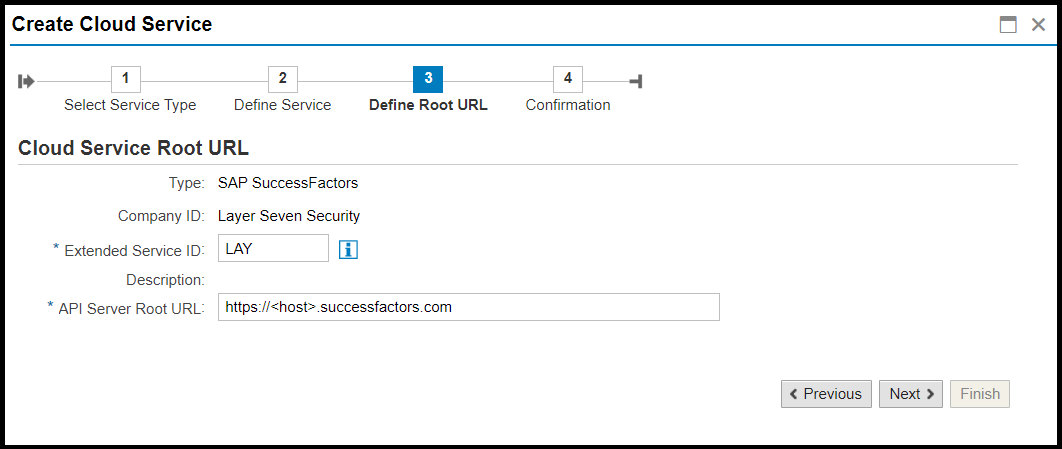 The second step is to create the endpoint for the cloud service. For SuccessFactors, you can create HTTPS and SFTP endpoints, depending on the integration scenario. Both endpoints require the setup of the SFAPI user in SuccessFactors. For more information, refer to note 2161909 – How to enable SFAPI in SuccessFactors. Cloud SSL certificates for HTTPS endpoints can be imported using STRUST. For a successful SSL handshake, the parameters icm/HTTPS/client_sni_enabled and ssl/client_sni_enabled should be set to true in Solution Manager.
Alerts for SuccessFactors can be enabled via SOLMAN_SETUP – Application Operations – Exception Management. SAP Solution Manager supports monitoring for the following log stores in SuccessFactors:
SuccessFactors Data Replication Errors
SuccessFactors Integration
SuccessFactors API
SuccessFactors Scheduled Jobs
SuccessFactors Simple Integration
SuccessFactors Smart Suite
Filter definitions for log stores can used to customize monitoring. You can add, remove or change filter fields and values. You can also use different operators for filter values.
SuccessFactors alerts can also be enabled using Interface and Connection Monitoring (ICMon) in Solution Manager. The monitoring templates for Cloud (Success Factors) or Web Services ABAP can be used to monitor exceptions in communication channels between the SAP Success Factors Integration add-on in SAP ERP and SAP Cloud Integration. This will enable alerts for areas such as Employee Data, Compensation, Recruiting, Onboarding, and Variable Pay. SuccessFactors alerts are automatically integrated with the Cybersecurity Extension for SAP and the SIEM Integrator for SAP.