Coming Soon: Security Reporting with SAP Web Intelligence
SAP Web Intelligence (WebI) provides a platform for self-service reporting that enables users to analyze and visualize data from SAP systems using an intuitive, interactive and web-based interface. WebI supports BEx queries to connect to security-related data in Business Warehouse within Solution Manager. Users can create dynamic reports with embedded dashboards to monitor and manage risks and track remediation efforts. Reports are published to the BI Launch Pad to support enterprise-wide access through a web browser. They can also be refreshed, scheduled and broadcast from the Launch Pad.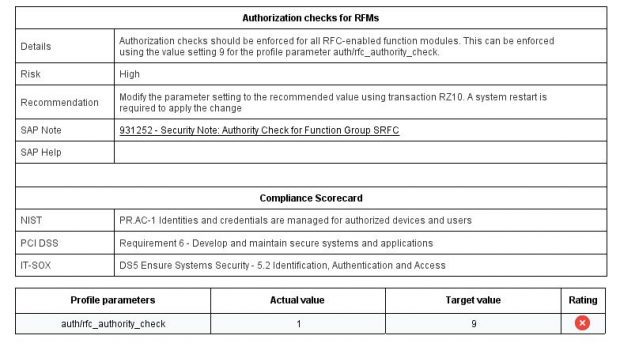 Stay tuned for more details.