Get Ready for SAP Solution Manager 7.2: What to Expect
It's well known that licenses for SAP Solution Manager are included in SAP maintenance and support agreements. However, with the release of version 7.2 next year, SAP will take this a step further by providing free licenses for SAP HANA for use with SolMan 7.2. Customer's will still have to pay for hardware costs but HW costs have been falling and there is the option for cloud services to avoid hardware costs altogether.
Other improvements in SolMan 7.2 include a streamlined architecture requiring fewer integrations and system resources and delivering faster processing times. Depending upon the implementation scenario, customers will be able to lower SolMan running costs by up to 70 percent.
SolMan will also provide a vastly improved UI based on the Fiori Lauchpad and support access through Apple, Android and Windows mobile devices. Click on the images below to enlarge.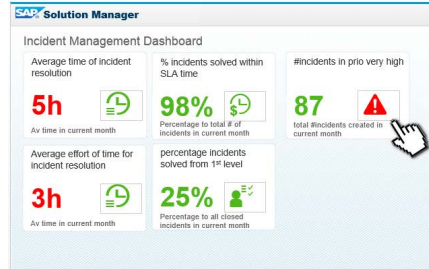 SolMan 7.2 will provide full support for HANA, S/4HANA, Cloud and Hybrid solutions, enabling customers to manage and monitor all SAP on-premise and cloud systems.
For security monitoring, we can expect improved reporting capabilities based on UI5 that do not require embedded BI or Flash, tighter integration between the SolMan frontend and BW Query Designer to support highly customizable reports, upgraded dashboards and alerts, and the ability to not only discover missing Security Notes for systems using SysRec but also identify the business processes impacted by the planned implementation of Notes. The latter will rely on solution documentation maintained directly in SolMan and a much improved Business Process Change Analyzer application that will integrate with Test Management to enable customers to develop, execute and review the results of test cases for planned changes.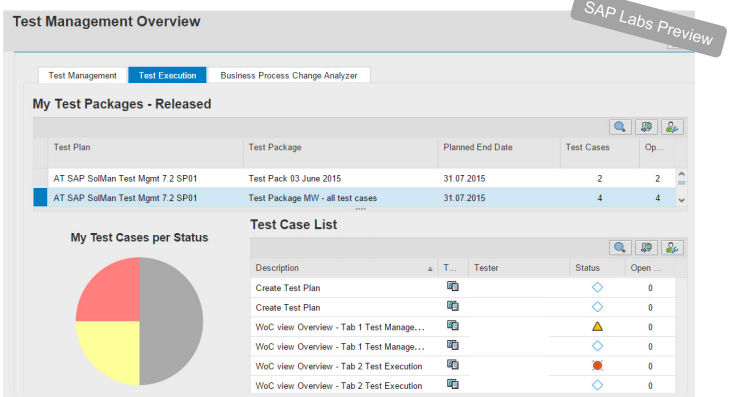 SAP will remove maintenance for the current version of Solution Manager at the close 2017. Customers will have around 18 months to upgrade their Solution Manager platforms. The advanced performance and analytical capabilities offered by SAP HANA together with the major enhancements in Solution Manager 7.2 suggest that most customers will opt for early adoption. This will strengthen SolMan's position as the premier solution for monitoring the security of SAP systems, providing the lowest total cost of ownership, unlimited flexibility and scalability, and unrivalled performance.